Well, it's 1:34 PM the day after Charlotte's Oktoberfest and my head doesn't feel like it's going to explode at any second so I figured I'd review the first product.
The Dollar Tree we frequent most boasts of two entire aisles with almost an endless variety of candies and snacks. And it was while marvelling through one of these corridors of tooth decay that I found what promised to be an entry-worthy confection.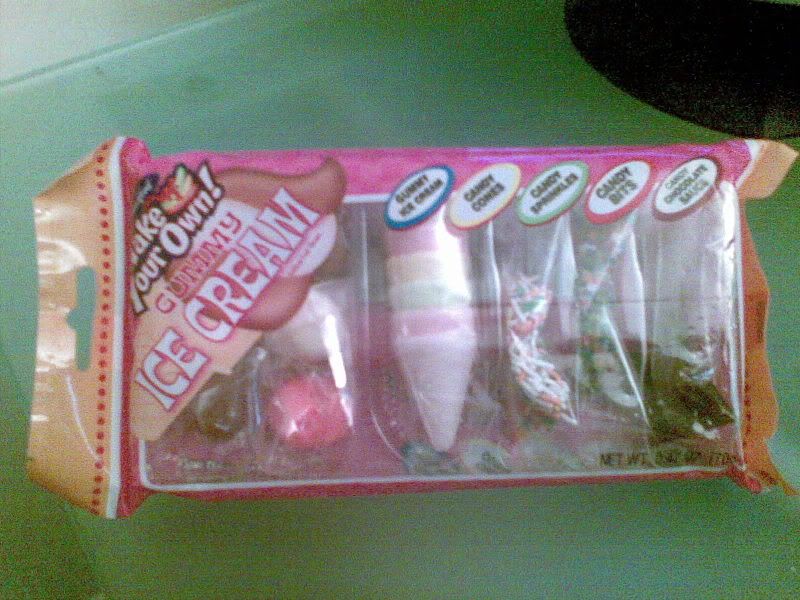 I've seen all types of weird gummy things. Everything from pizza to human anatomies; but for some reason this product caught my eye. I think the main reason was that with most others everything you get is made of gummy. But Frankford Candy & Chocolate Co. took it a few steps further. If you look closely you can see the variety of candies within.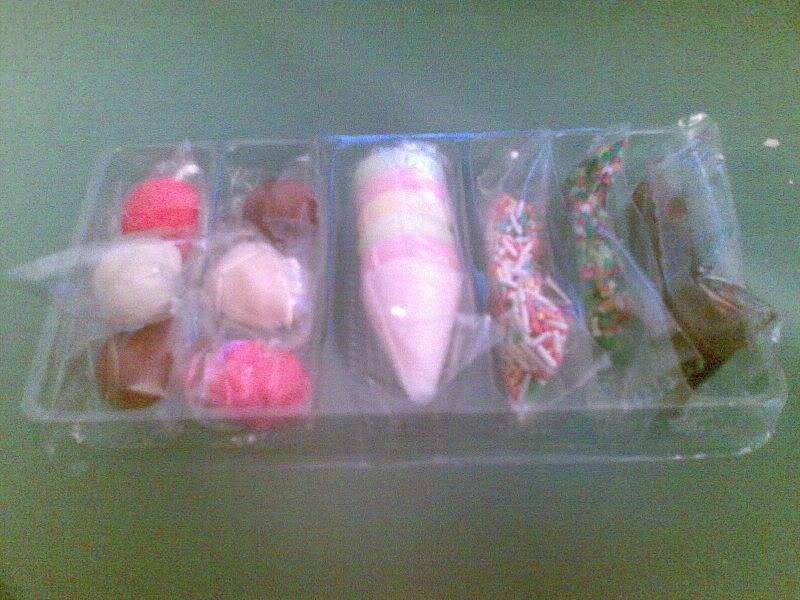 The first two compartments are filled with six, multicolored, gummy ice cream "scoops". The "scoops" are actually the
only
portion made of gummy and have the consistency of chewed
Bubblicious
gum. The first thing you notice when you open one of the individually wrapped puffs is the poignant scent of refined sugar. Out of curiosity I opened one of each color puff hoping for different smells but this was not the case.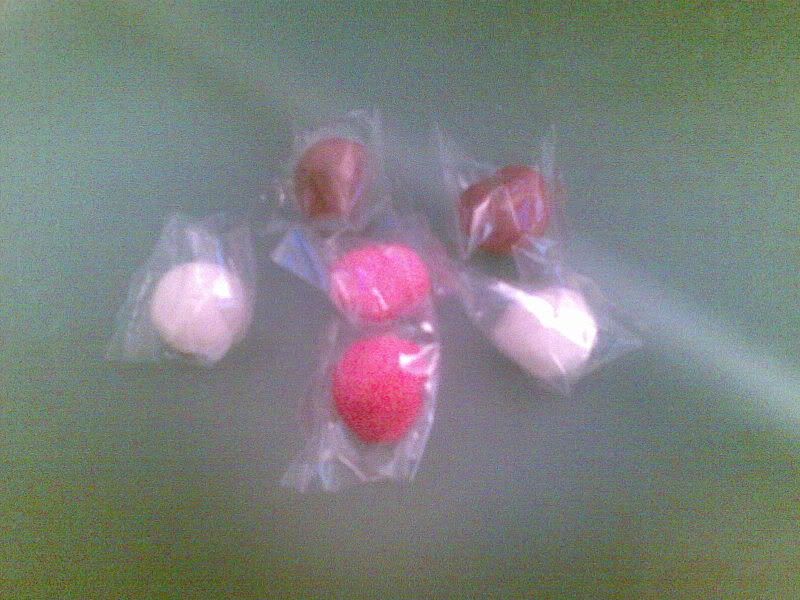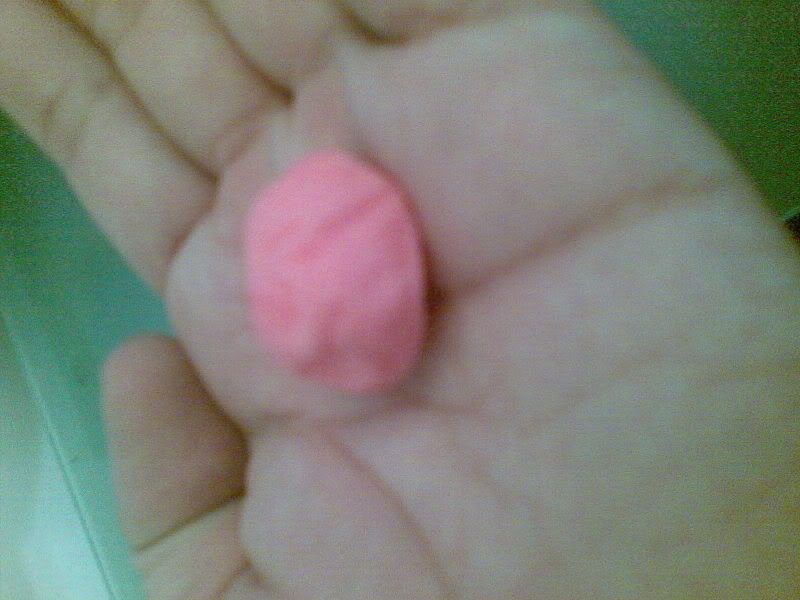 Then you have your "waffle" cones made from what appears to be styrofoam! Now, I know I've eaten this stuff before; being raised Catholic we had to simulate cannibalism (or something like that) by eating a disk made from this stuff. I really don't know what it's called but it's pretty bland. Not much more to say about the cones.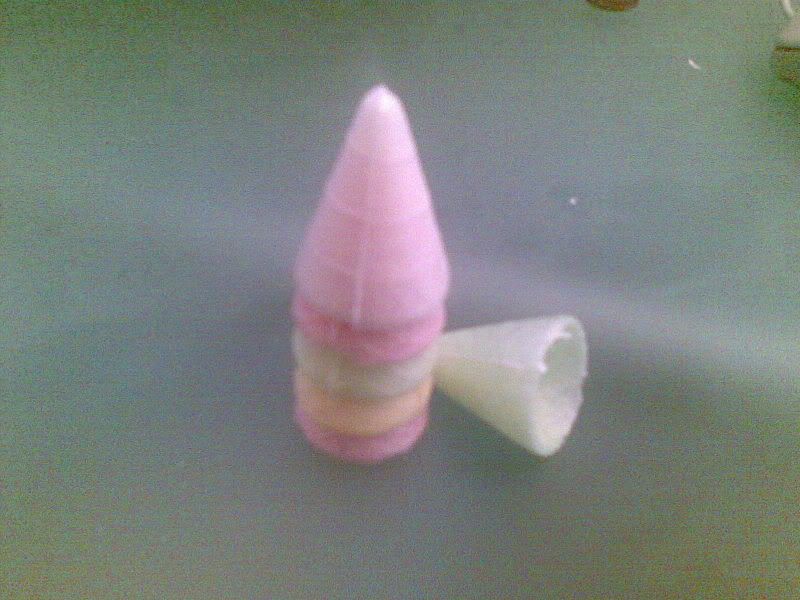 Next in line are most kids' favorite cupcake topping, the candy sprinkles. I think one of the things that appealed my inner child the most when I set eyes upon this dentist's nightmare was the sheer amount of "toppings" you had for your pseudo ice cream cone. Everyone in the entire planet has at some point had some sort of candy or desert with the fabled sprinkles. On top of that my DIY ice cream package not only came with sprinkles but with candy bits as well! Those folk over at Frankford sure do know how to please the crowd!
Unfortunately, there was something horribly wrong with my candy bits. Unlike the sprinkles that were free to roam their plastic home as they pleased, the bits felt melted and failed to move when I shook my bag. Not to mention the bits looked of the lowest possible quality. In Mexico, we have these cookies that are used as goodie bag fillers at kids' birthday parties called
Grageas
. They are my first and more fond memory of candy bits. Now, the bits used in those cookies that are produced in a third world country were of better quality than their Dollar Tree counterparts. Sadly, the realization suddenly hit me that I would be unable to truly use my bits as one of my toppings.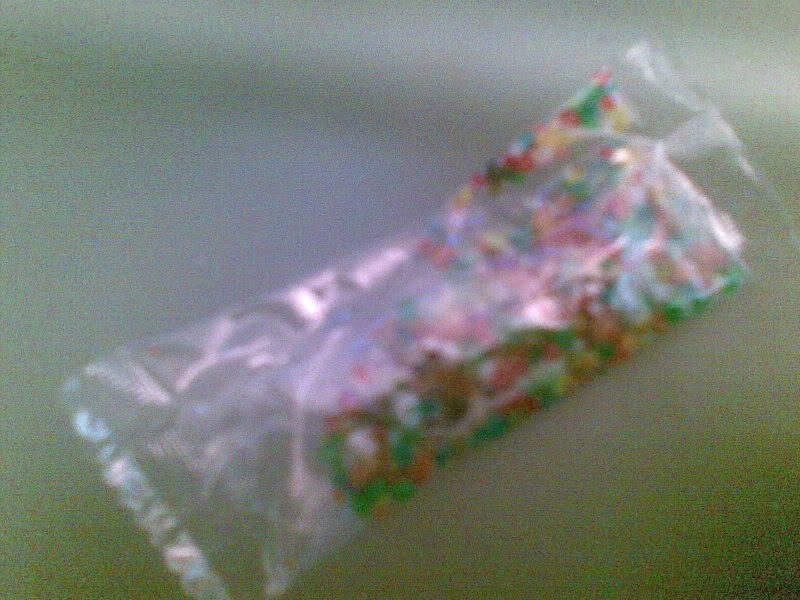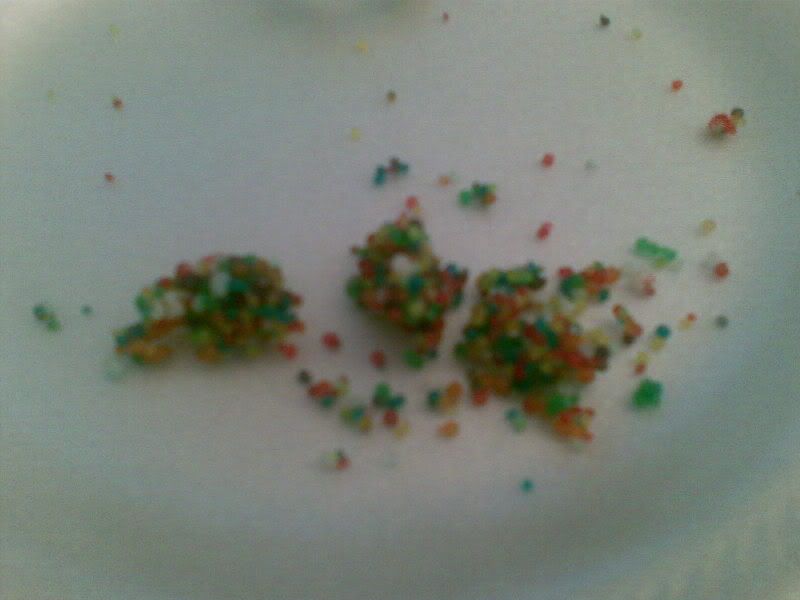 And as usual, the best is saved or last. Do you see the bag of sludge below?
Well this is the alleged chocolate sauce. Just looking at this phlegmatic monstrosity makes my veins feel even more clogged than they are! But alas, it does resemble translucent chocolate syrup. Oddly, it had the faint smell of Formula 44... go figure.
So, now I'm ready to make my very own, custom-made, one-of-a-king Ice Cream Gummy candy. The possibilities looked endless; check out my concoctions...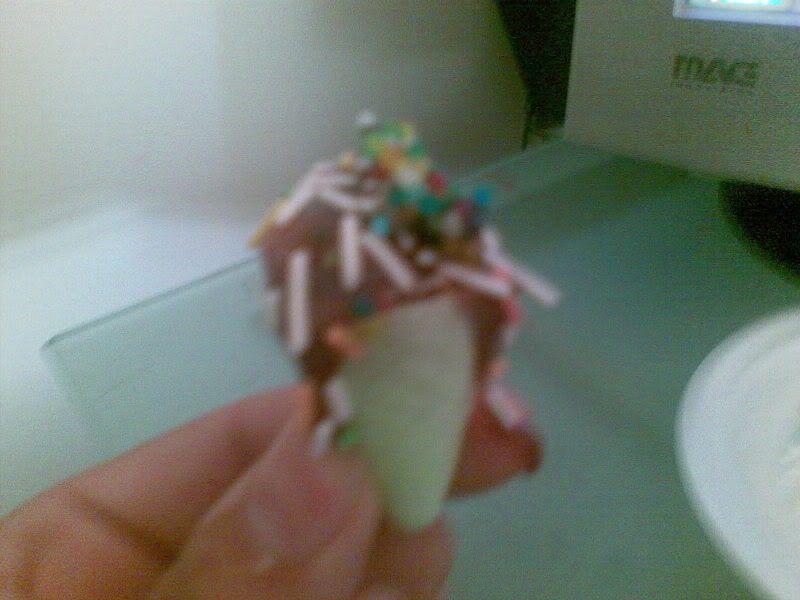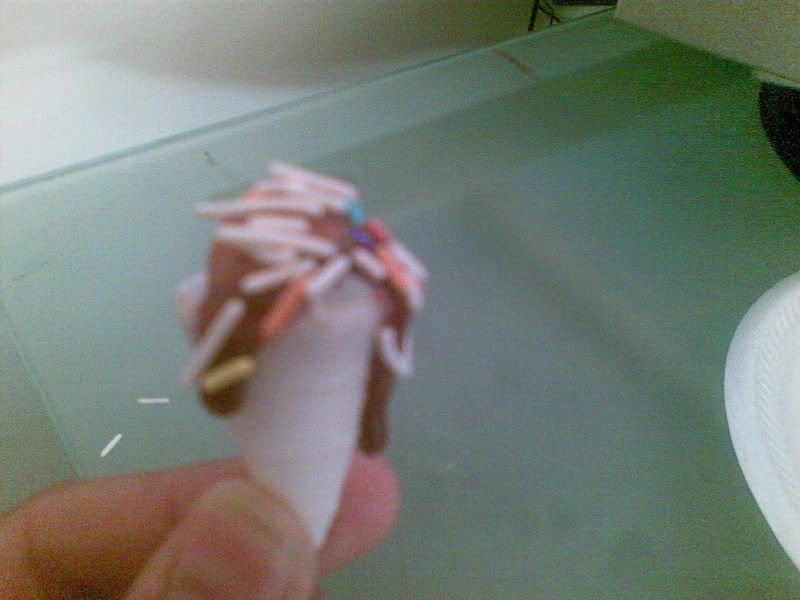 The Toxic Waste -------- The Cherry Popper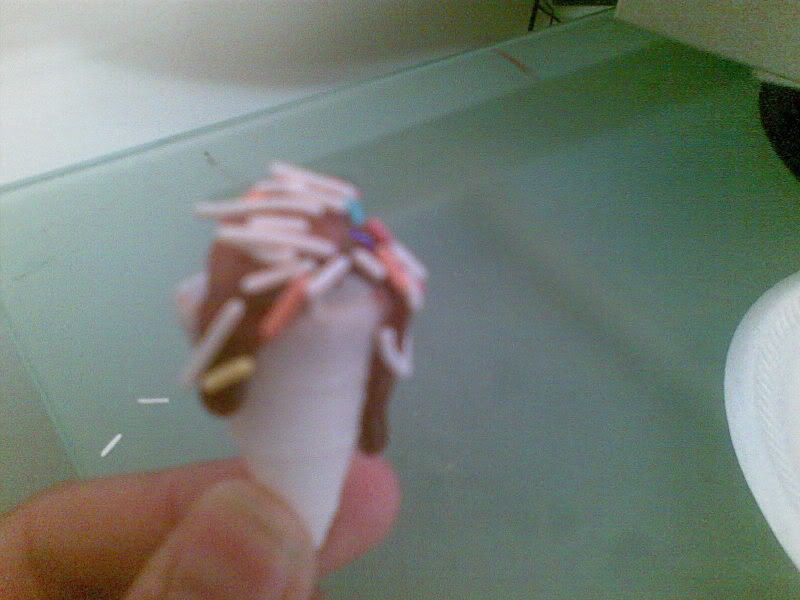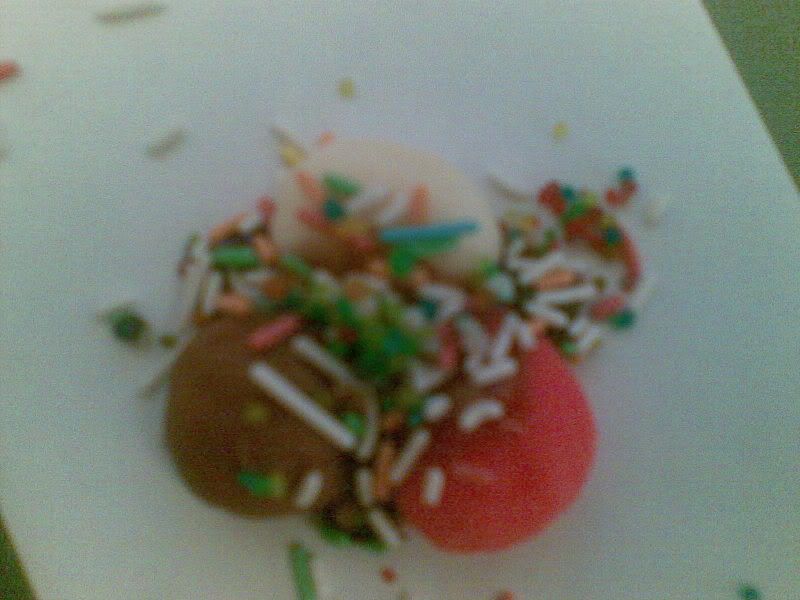 The Marshall Thurston the III -------- And, when all else fails, the Sundae Bloody Sunday

Anyway, the whole thing was insanely messy and sticky. Certainly not worth the effort unless you wanna spend your afternoon with your kids playing ice cream parlor instead of tea party. Unfortunately neither of my kids were around to serve as guinea pigs so I've no idea what any of this shit tastes like. Regardless, it all ended up in the trash.
Score: